Get to Know the All-New 2022 Honda Civic Sedan!
2022
Jul 7th, 2021
It's a legend renewed and re-imagined, while still maintaining all you love. Not just redesigned, but upgraded is the 2022 Honda Civic Sedan, and these advancements touch almost every aspect of this Honda landmark. The exterior has been resculpted to create a streamlined modern body, while the interior has seen a revamp that showcases a new dashboard and spacious open cabin that's sporty and refined. More modern with both connective and safety features as well, you'll discover a new innovative touchscreen and improved safety assists. Get to know all of the changes on the new 2022 Honda Civic Sedan below, then soon shop one for yourself and drive away from our GP Honda dealership in the ultimate form of modern expressionism.
View the 2022 Civic Sedan trim differences here.
Get to know the all-new 2022 Honda Civic Hatchback here!
Redesigned Exterior
The Honda Civic Sedan has always been known for its looks, and looks that expertly balance the two sides of the Civic, one that is a stylish sport performer, and the other a reliable all-around performer that you can trust on road trips, grocery runs or going to and from work. What's introduced on the new 2022 model is a calmer ride for any of those trips, streamlined from tip to tail, with its large sleek front fascia, perfectly crafted roof, and all cut toward the back with an accented character line. There's even an available assisted opening trunk at that rear, which opens fully with just the push of a button.
Refined Interior
Open office spaces are continually the rage nowadays, and the interior of the Civic Sedan takes some of that thinking to its interior to create a cockpit that is refined, spacious and, best of all, invites a comfortable ride. The dashboard has been redesigned to be more refined and sleek, with every button in the perfect place for easy-access and functionality whenever you need them. A wider windshield has been implemented, a sharp-cornered style that cuts down on blind spots and gives you an all-encompassing view ahead. Sporty, spacious and elegant, the new Civic interior cradles both driver and passenger alike in comfort.
Improved Performance
While the interior and exterior see major changes, it's only subtle changes in regards to the powertrains of the new 2022 Civic. The 2.0L and 1.5L engine options both carry over, but the high-level Touring engine does see some small increases. That 1.5L 4-cylinder engine increases to 180 horsepower and 177 lb-ft of torque, to get you even more sizable performance out of that top-tier trim. No longer is a manual transmission available, as only a CVT is found across all of the 4 trim levels. When it comes to Honda and performance, though, you can always expect future sporty performance upgrades, so stay tuned in the future for further additions and model variants.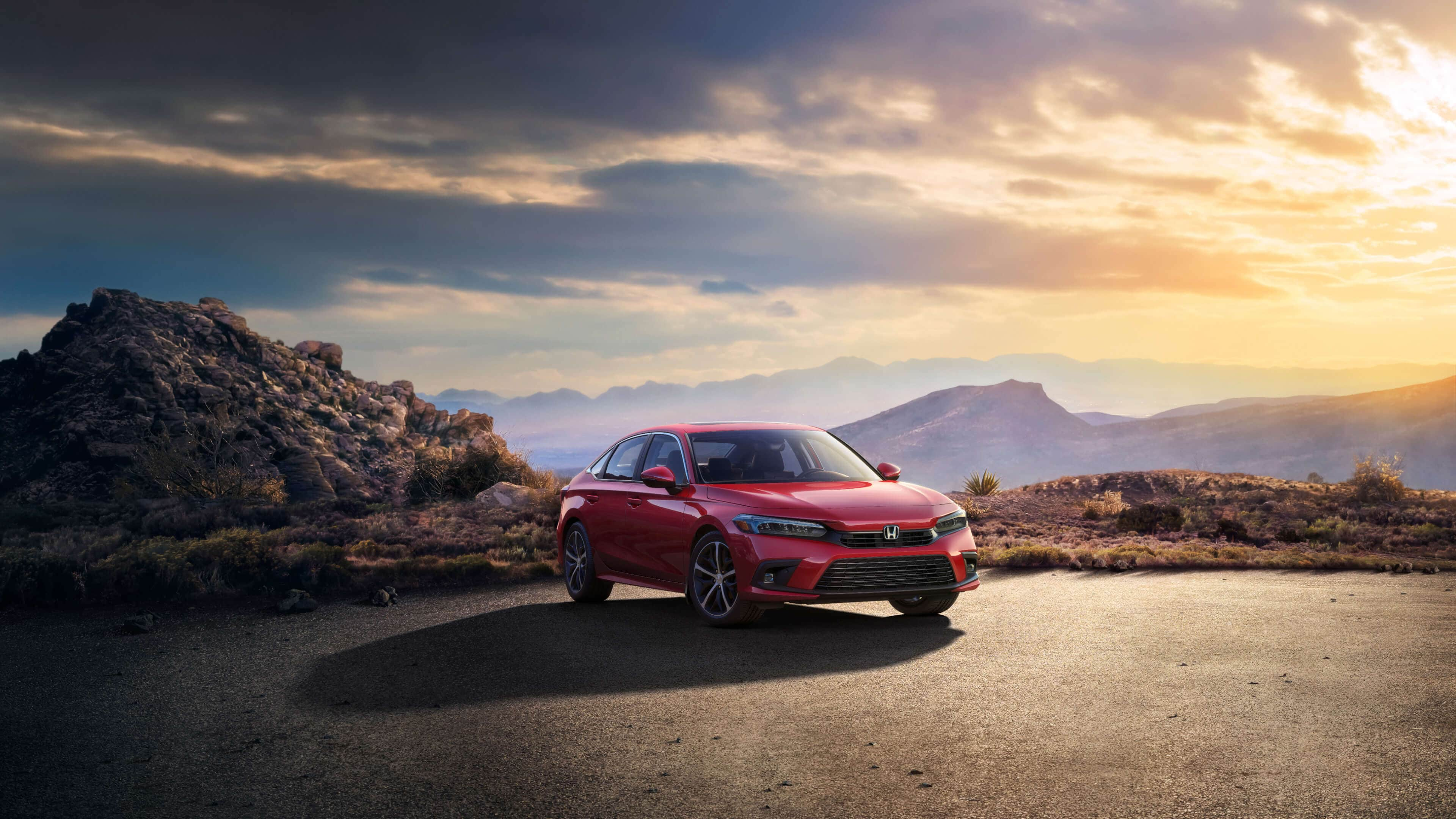 New Tech & Safety Features
The exterior/interior design and performance aren't the only things getting in on the improvement fun, so has the connective tech and assisted safety features, ensuring your drive is easier and safer than before. The Touring trim is the pinnacle for these upgrades, seeing a 9-inch touchscreen with updated navigation, and 12-speaker BOSE audio system delivering premium acoustics across the cabin. On the safety end of things, the front camera as part of the Honda Sensing Technologies has moved from radar & camera to strictly a camera, which now does even better work of being aware of vehicles, pedestrians and road lines. Smart and connective, the 2022 Honda Civic Sedan is loaded with more features to better link you to your vehicle and ensure safety around every bend.
That's a lot of additions on one vehicle, but when Honda makes improvements, they really make improvements, especially on a high watermark like the Civic Sedan has been for all of these decades. Come to GP Honda to explore even more about our Civic lineup, and be one of the first to cruise around Grande Prairie with this all-new 2022 sedan segment definer.